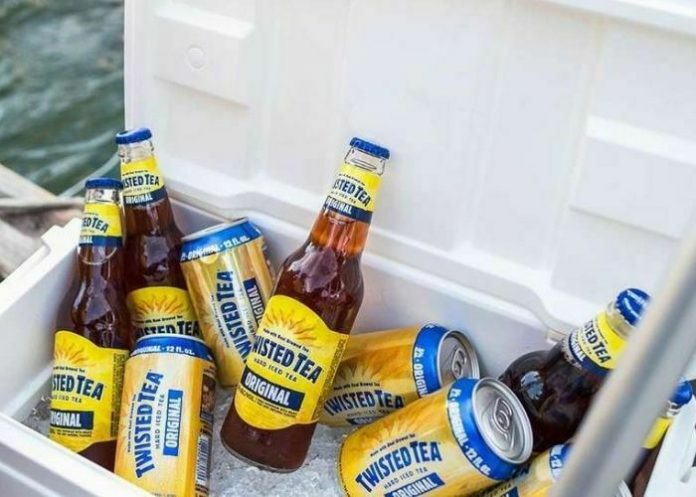 Twisted Tea is a refreshing and smooth flavored malt beverage drink that you will feel the original taste of cool and refreshment relaxation. It has Alcohol/vol. 5% A is also made with a blend of select teas with actual lemon to give it a clean, refreshing taste. Last summer we have tried one of the popular drink at home besides manhattan cocktail is Watermelon and Lemon Juice, you can also keep it in your list.
Normally Twisted teas are made by brewing is similar to that of beer. However, they blend all ingredients in a new way to give that sweet tea flavor. As you know, the basic alcohol content of the hard iced teas is 5%. So, they create a small buzz and cools down the person, You will not be going drunk after drinking this tea, but you will get extra refreshment and coolness. Remember Cocktails Like Manhattan also not bad for refreshing.
Twisted Tea Calories and It's Nutrition Facts | Original Hard Iced Tea (5% Alcohol)
Answer is Twisted Tea have 194 calories with 12 fl oz
Twisted Tea Calories 194

(812 kJ)
% DV*
Total Fat
0 g
0%
Saturated Fat
0 g
0%
Trans Fat
0 g
Cholesterol
0 mg
0%
Sodium
8 mg
0%
Total

Carbohydrate

25.9 g
9%
Dietary Fiber
0 g
0%
Sugars
23.3 g
Protein
0 g
Calcium
34 mg
Potassium
271 mg
Alcohol
14 g
Iron
0 mg
How long would it may take to burn off 190 calories?
| | |
| --- | --- |
| By Walking (3mph) | 55 minutes |
| By Running (6mph) | 20 minutes |
| By doing Bicycling (10mph) | 25 minutes |